Expert Electrician in Pearland, Texas
Expert Electrician in Pearland, Texas
Electrician & Electrical Contractor In Pearland, TX 77581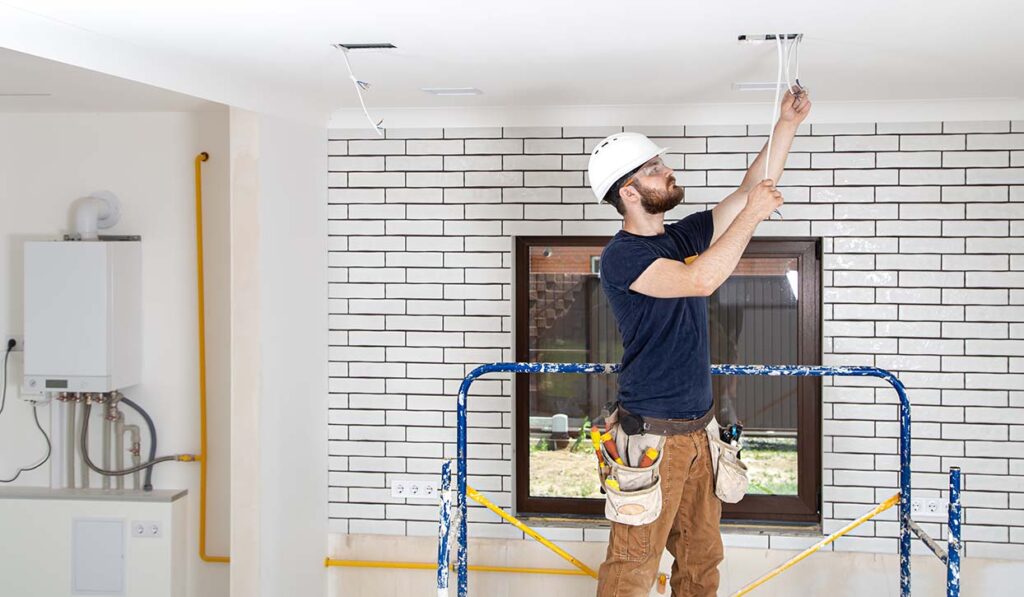 We are happy to serve you as your local Pearland Electrician. Based in Houston, TX, for over 23 years, we have provided professional electrical services in Pearland, Alvin, Friendswood, League City, Clear Lake, Webster, Dickinson, Kemah, and Seabrook.
Our licensed electricians and technicians can help with any electrical problems you have in or around these cities and nearby locations in Galveston and Harris counties.
We have substantial experience in the residential and professional electrical service industry. Our experienced professionals have solved clients' problems depending on what kind of service the client needs.
We are known for the clear communication we have with our clients. A client will always have the right to ask us questions and concerns every step of the way. We keep our clients satisfied by listening to their concerns and providing them with the best solution.
Contact Us for FREE Estimates Today.
Residential Electrical Services in Pearland, TX
Whether installing a new outlet, adding new track lights, hanging a ceiling fan, upgrading your outdoor lights, or even adding a new addition to your home, one call is all it takes… 281-482-VOLT.
Our services include, but are not limited to:
Expect A Fantastic Experience By Professional Electricians in Pearland, TX
How long would you wait after you have lost power in your home? And how long does it take you to notice that there is no power in your house? You would notice the power loss right away. And you will call professional electricians as soon as possible.
We have come to a time where living without electricity is impossible. Since we use electricity 24/7, the frequency of damage to the electrical system has increased.
You will notice a few signs of electrical problems in your household. The most common electrical problems are caused by faulty power lines, improper outlets, and power dips. Flickering lights and burning out of light bulbs are some indications of faulty electric systems.
We know the signs of an electrical problem in a house because we have fixed such improper systems in residential houses. We provide basic electric repairs for your home. We also handle residential electrical issues. Our company offers professional electrical services when necessary.
If you are looking for electrical safety inspections, electrical wiring, general electrical maintenance, and someone who can meet all your electrical needs, our team is here for you.
Are you having doubts about the electrical system in your house? Contact our electrical contractors and tell us your concerns! We know what we can do to solve your electrical system problems.
A Service Call Can Meet Your Needs
Not all electrical problems have the same solution. And every problem needs a different approach. We have a dedicated professional for each of the electrical problems you have. Our professional electricians will walk you through the cause, damage, solution, and maintenance of your electrical systems. Which one of these best describes what you need?
Residential Electrical Services

Professional Electrical Services

Emergency Electrical Services

Electrical Repairs

Electrical Installations
Residential Electrical Services
These are the services that are provided for residential houses. The common residential problems we have provided for our customers are:
Surge protection for homes

Wiring and rewiring

Inspection of the electrical system in the house

Smoke detector installations

Outlet installation and repair

GFCI installation and

Generator installation
Most residential electrical problems can be fixed by most of our professionals. It is because the problems are common among different households.
Professional Electrical Services
These types of electrical services are called professional because of the unique electrical system the professional fixes. As technology gets updated, the electric system becomes different than it used to be.
For this purpose, skilled electrical technicians are needed. Our team has skilled technicians that can deal with unique electrical systems.
We will not delay an electrical system that needs attention fast. Contact us to explain the electrical problem that occurred. And we will send our emergency electricians to fix the problem and ensure your safety.
Electrical repairs can be regular or urgent. We have dedicated an electrician for both your needs. Regular maintenance of your electrical systems will help you avoid sudden or emergency electrical repairs. We will maintain your electrical systems before a problem arises.
Contact us at 281-482-VOLT for urgent electric repairs, and we will take it from there.
Electrical installation services are mainly used for new homes. People may require full electrical installations for their new home. Our team can provide and perform this service safely.
A customer may want to install a new appliance in his/her home. We can incorporate your new appliance with the electric system you already have. You can get this service whenever there is a new appliance in your home.
Electrical systems are directly involved in people's lives. As experienced electricians, we have seen what a faulty electrical system can do. Over the years, we have provided the above electrical services for our clients.
We are directly involved in people's safety and must provide the exceptionally best solutions to our customers. Has it been a long since you got your electric system inspected? Don't worry; you can ask for an electric repair technician to know the system's condition.
Give us a call today for more information about our residential electrical services in Pearland, TX,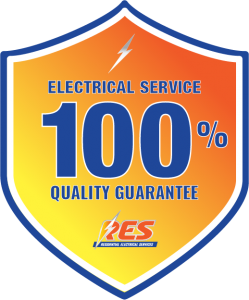 Customer Reviews for Electrical Contractor In Pearland, TX 77581