Top-Rated Electrician in Friendswood, Texas
BEST ELECTRICAL CONTRACTOR IN FRIENDSWOOD, TX 77546
We are happy to serve you as your local Friendswood electrician, where we've been based for 23 years. We can also provide electrical service in League City, Pearland, and Clear Lake. Our licensed electricians and technicians can help with any electrical problems you have in or around these cities as well as in nearby locations in Galveston and Harris counties.
Learn more about our services
Whether it's installing a new outlet, adding new track lights, hanging a ceiling fan, upgrading your outdoor lights, or even adding a new addition to your home. One call is all it takes… 281-482-VOLT.
Our services include, but are not limited to:
For more information about our residential electrical services in Friendswood, TX, fill out our brief online form below for a
FREE ESTIMATE
or call 281-482-VOLT (8658) today!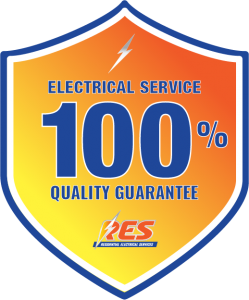 Friendswood's Top-Rated Residential Electrician Contractor
Residential Electrical Services is located on 706-B S Friendswood Dr, Friendswood. From George Bush Intercontinental Airport head west on Jetero Blvd/Will Clayton Pkwy and use the left 2 lanes to turn slightly left (signs for I-45/Texas 8 Beltway). Then continue onto John F Kennedy Blvd and keep right to continue on Hardy Toll Rd. Next, use the left lane to take the exit toward Downtown/Texas 8 Beltway/I-45 and merge onto Hardy Toll Rd. After that use the left 2 lanes to take the Interstate 610 E exit and merge onto I-610 E. At this point use the right 2 lanes to take exit 32A to merge onto I-45 S toward Galveston and take exit 29 toward ⛉ Farm to Market 2351/Clear Lake City Blvd/Friendswood. Finally, merge onto Gulf Fwy and turn right onto FM 2351 W. Turn left onto N Friendswood Dr, pass by Subway Restaurants (on the right) and Residential Electrical Services will be on your right. We are open Mon – Fri 8:00AM – 5:00PM. For additional questions you can call us at 281-482-8658 or you can find us on Yelp.
Customer Reviews for Electrical Contractor in Friendswood, TX 77546